Internal Medicine Specialist
Both Managing Director & Founder of the German Medical Center in Sharjah, Dr C. Heidenreich provides all In-house Internal Medicine investigations, like Ultrasound, Endoscopy, Stress ECG, Instant Blood Count  and much more. Furthermore, he has concern particular interest with illnesses of the gastro-intestinal tract and heart.
Dr C. Heidenreich is also the official Medical Officer of the German Consulate in Dubai and the contractual Doctor of both Lufthansa & Volkswagen in the northern emirates.
German Board Certified Pediatrician, she is a German Syrian Physician working in
La Familia Medical Center
. She completed her Education as a Specialist in Child and Adolescent Medicine in Düsseldorf, Germany.
Her special field are in Neonatology and Gastroenterology in early and newborns development. She has 13 years experience in well-known clinics in Germany. From 2012-2016 she has worked as a Senior Specialist in Pediatrics at Saudi German Hospital.
Lactation, Breastfeeding Specialist
Certified Lactation Consultant IBCLC, Dr Soulaf Mansour is a friendly French Lebanese working as an independent consultant. She completed her Education as specialist in Food Sciences in Toulouse, France. Her special field are all around babies and nutrition.
Passionate about it, she acknowledges the importance of a healthly lifestyle on a successful breastfeeding and motherhood experiences.  Furthermore,  being a Positive Discipline Coach, she will dynamise you and you baby.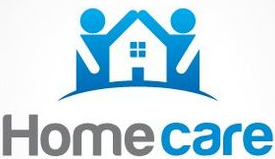 Family Medicine Specialist
Dr. Delphine Dupuis is an enthusiastic & caring French family doctor, working at Medicenter in Motor City. She received her medical degree from the University of Strasbourg, France with a specialization in Family Medicine. Furthermore, she also holds a Postgraduate Degree in Women's Health, a University Degree in Lactation and Breastfeeding medicine. Being a Certified Lactation Consultant (IBCLC), she has a vast experience in diagnosing and treating infant tongue and lip ties.
Not finding a specialty or a specialist ?
we'll advise you on which of our medical partners can help you.