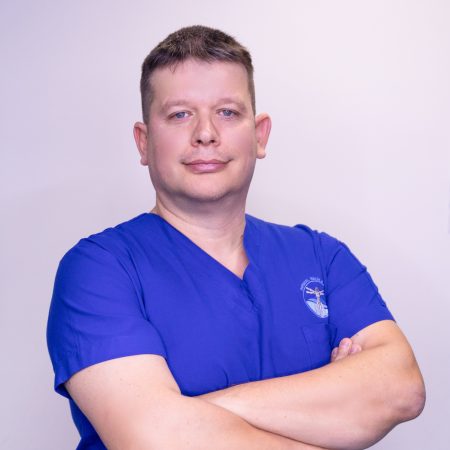 SENIOR OSTEOPATH – 25+ Experience

Dr. Emmanuel Hartmann has initially specialized both in Neonatology & Perinatology. He practiced as an Infant Birth Expert for 10 years in Arcachon Central.
He has been following & accompanying  many international athletes in various sports (rugby, sail, gym, golf, horse riding, mountain climbing, 160 km walkers…

Over the years, with time & patience, he developed a strong occupational health experience by efficiently complementing orthopedics, orthodontics and post-surgery pain reduction/relief works.
Furthermore, Dr. Emmanuel Hartmann's work has also being focused on various scoliosis patients and is used to work with people of determination (para/tetraplegic).
Born at Strasbourg, Alsace, Nord Est of France, I m a globe trotter (Guadeloupe, Bretagne, Center of France, Aquitaine, Paris) that settled down during 16 years near Bordeaux.
As a teenager, I always wanted to work in the health sector, and after 2 years of biology, I discovered that Osteopathy would be my way of life. I like having a global approach on things, trying to understand the issues, searching clues and finally, … solving the problem (like in CLUEDO game for instance).
So, i started studies in CEESO Paris (an Elitist School) before the legalization of Osteopathy in France. That gave me a good vision of what is quality Osteopathy, and furthermore a Cartesian approach.
However, as I started my own practice in Arcachon (The french city with the highest senior citizen/population ratio ) nobody knew what osteopathy was….
As such, I immediately found myself having to manage both 1-day old infants & 99 years old Seniors. Alternatively, my other patients where only those who had undergone the normal health treatment where they couldn't find any solution. That was a great enrichment as it pushed me to always reassess, re-think my practice.
... and a path to humanity and spirituality
During this period, I met a lot of practitioners who showed me different ways of working. It quickly helped me understand that we don't just need mechanistic to do our job but we need spirit  with humanity and efficiency.
Quickly I dedicated part of my work to volunteer work with humanitarian associations & sports teams (rugby, sailing & extreme sports).

Finally, 5 years ago, i decided to partner up to bring my vision of Osteopathy In UAE. Since then, i have developed a good network around the perinatality with both lovely persons and doctors, with strong skills on the subject and strong humanity.