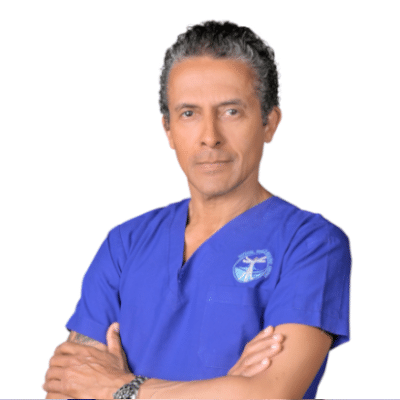 SENIOR OSTEOPATH – 25+ Experience

Dr. Jeff Cauver has an initial approach of  a General Osteopathy Practitioner, for Patients of all ages and all types (Corporate / Athletes / Sedentary People / Retirees).
With more than 25 years of experience, he is used to develop rich collaboration with different medical referents (Family Doctors / Orthopedics / Physios…). As such, he masters all osteopathic techniques and will make sure you see and feel significant results.
Position
Senior General Osteopathy Practitoner
Experience
Hospital practice, 5 Years (Beijing)
Collaborative practice, 3 Years (Manila & India)
Individual practice, 15 Years (France)
Osteopathic Specialties
Pain Management, Sports, Injuries, OsteoCare, Post -Surgery Rehab, Geriatrics
Education
 Osteopath DO  – ESO (Paris)
Traditional Chinese Medicine  – Paris V
Animal Osteopathy  – ENVA (Paris)
Lecturer
Osteopathy & Anatomy (France)
Integrative Medicine Department Head
Beijing United Hospital (China)
Osteopathic Associations
Member  (Emirates Osteopathic Society)
Sports Awards
Boxing (Silver Gloves 1986)
Athletics (National Competiton)
Marathon Runner PARIS 86-87 / NEW YORK 97 / CHICAGO 98 / VENISE 99 / LISBONNE 2000/ PÉKIN 2015
Chess Player (Intermediate level )
Dance (Salsa, Argentinian tango , …)
and of course ..
Osteopathy.

He is specialized in the management of Musculoskeletal Disorders (MSD link), but also in Sports Osteopathy  (Football / Volleyball / Marathon / Tennis….). Throughout is experience within Multinational Corporations, International Hospitals and Various Sports Institutions, Dr. Jeff Cauver has developed an original approach to Osteopathy.
With Dr Jeff, both practitioner and patient actively collaborate within Personalized Care Programs / Osteo Care / U-Co Gym®. All these are centered on the fundamental role that the Fasciae (link) and the Muscular Chains (link ) play in pain management.
A Quest for Body Balance and Harmony…
Born in the French West Indies, I have undoubtedly highly been influenced in my choices by my father as an International level Professional Boxer.Sports was clearly my weapon of choice to fight my way through life. So, I engaged into studying Sport Science in France and naturally started working as a Fitness Coach specialized in Aerobics & Stretching.
After working 10 years, in a Wellness & Health environment, I realized I wanted more and decided to go further, because I wanted to guarantee an optimum state of health to all my clients at the time. I became aware, the conception of body mechanics that I had, was limited to physical practice and lifestyle balancing.
I needed better understand all underlying mechanisms, the cogs, the interactions…. I wanted to find that link through which I would be able to ensure a full body balance, the perfect body harmony.
… A Path strewn of Discoveries, Sacrifices, & Achievements …
What a dilemma that was…  I was completely torn apart between what to go for? So, I enrolled for Physiotherapy? Medicine? Chiropractic?
As I was still looking for options, and through my Tai-chi and Zazen practice, I started showing interest in Traditional Chinese Medicine (TCM). This opened my eyes on a perspective I hadn't yet considered. Why not go for Complementary Alternative Medicine?
Curious, I took a look into it and met practitioners from various CAM field of expertise. That's how I met Dr Gies (a pioneer in CAM), a General Practitioner who was one of the first to use a synergic approach between his practice and Osteopathy. At time, I knew I had found my way:  Osteopathy !
I then chose to enroll in a full time Osteopathic training. Working both as fitness coach all around Paris for individuals and corporations in the evenings to pay for my studies and studying during day time. As I was very thorough, I continued learning TCM and explored Animal osteopathy as well.

This came with a high price as i had to sacrifice a lot of my personal private life. But at the end, after 6 years….I graduated from the French Superior School of Osteopathy (ESO PARIS), one of the top 5 international most prestigious training centers and acquired the title of Osteopath DO.
… Dedicated to be of Service to as many people as possible.
I then started my own independent practice in 1998 (Chatou, Yvelines,France) for 15 years and  my first patients whereof course..  My sports students. In the meantime, I finally decided to take time for myself and catch up on my personal life… That's where I got married and had 2 kids and raising them fostered my eagerness to teach and share both my experience and what I had learnt.
In 2001, I became a Lecturer both in Anatomy and Osteopathy within Accredited Training Centers over 10 years. It was a period rich in exchanges with the students, who were always asking for more. That made me realized I wanted more too, I wanted more TCM.
Finally, in 2013, all the family moved to China. There, I met Dr Liu (TCM Doctor) who helped me sharpen my expertise by combining my osteopathic practice and TCM. This pushed me to work and coordinate osteopathic practices among local and international hospitals and i rapidly became the integrative medicine department head.
5 years later, I took my teachings and my Osteopathic Practice to Manilla (Philippines) where I trained medical practitioners, massage therapists and physiotherapists while involving in both voluntary family and community osteopathic services.