What Is Visceral Osteopathy ?
Visceral Osteopathy is an Osteopathic approach concerns the treatment of internal organs.  These can be ; stomach, liver, lung, kidneys, intestines, bladder  and gynecological organ; but may as well as be the soft membranes in your body…).
Because it is a manual therapy which apply to your body's organs, it is able to addresses problems related to their restricted mobility .
Comparative studies found that visceral manipulations are beneficial for a wide range of disorders.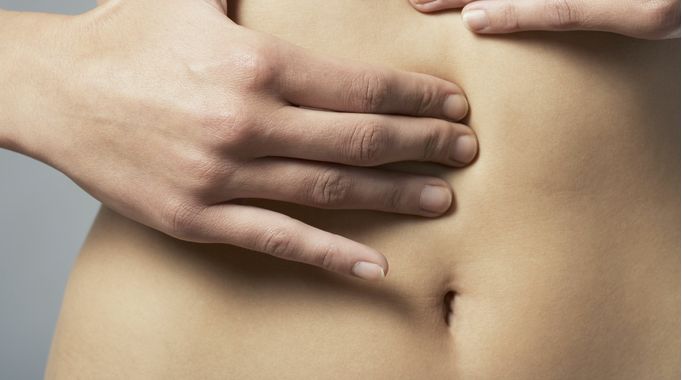 How can this approach help You?
Visceral Osteopathy is used to locate and solve problems throughout the body. It encourages your own natural mechanisms to improve the functioning of your organs, so it can :
Dissipate the negative effects of stress (

i.e Upset stomach, diarrhea, constipation, nausea…)

Enhance mobility of the musculoskeletal system through the connective tissue attachments

Positively influence your general metabolism (i.e Insomnia, rapid heartbeat, …)

Because it restores a normal functional relationship between the organs & their neighboring structures, the osteopath will guide your body from dysfunction towards better health and improve your lifestyle.
How is the Visceral Therapy performed?
Like most of our soft techniques, this treatment is based on manual. It invovles very gentle manipulations that can potentially improve the functioning of :
Individual organs (independently or as a whole)
The systems the organs function within
The structural integrity of the entire body
Visceral tissues are delicate and of highly reactive nature. Therefore, only a precisely directed gentle force reaps the greatest results. Hence, as with other methods of manipulation that affect the body deeply, this osteopathic approach works only to assist the forces already at work.
Because of that, only trained and experienced therapists can be sure of benefiting your body rather than adding further injury or disorganization.
Our sessions generally lasts 60 minutes. Your osteopath will discuss with you on the number of subsequent sessions (if any needed) for your symptoms to improve.