Seniors & Elders
At the twilight of life, activities are still very numerous and also very different
Sadly,  it happens that our body reminds us that it is time to take care of itself.
Osteopathy is perfectly suited to relieve tension, pain and disorders related associated to aging.
What can osteopathy do for Seniors & Elders ?
With age, Seniors & Elders have less activity than before and experience significant physical changes: bone fragility, joint and back pain, etc. Beyond body transformations, there is also a decrease in functions within it. These restrictions often affect the ability to move around, creating a loss of autonomy and isolation.
Whether it is for a preventive or  acurative purpose, it is recommended to consult an osteopath as soon as possible. Indeed, it will support the person concerned by working on mobility and strengthening the whole body and relieve pain.
Below are the most common disorders encoutered for Seniors & Elders :
All Type of Rheumatisms (arthritis, osteoarthritis, osteoporosis)
Insomnia or difficulty falling asleep.
Digestive disorders (diarrhea, constipation, bloating, …)
Joint pain in the hips, knee, wrist, ….
Muscle pain, especially muscle fatigue;
Back pain, stiff neck, neck pain (All body pains)
Ear, Nose, Troat (dizziness, hearing, vision problems)
Neuralgic Pain (sciatica, cruralgia, intercostal neuralgia,…)
Cancer, degenerative diseases (Parkinson's, Alzheimer's)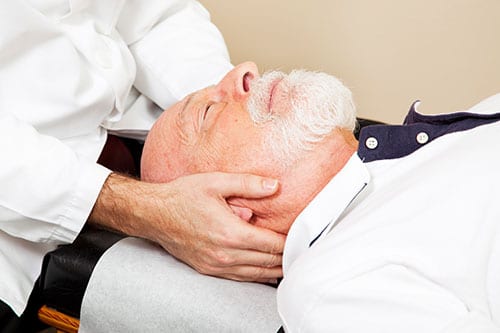 Osteopathy for sleep disorders
Crano Sacral Osteopathy for insomnia or difficulty falling asleep, dizziness or hearing or vision problems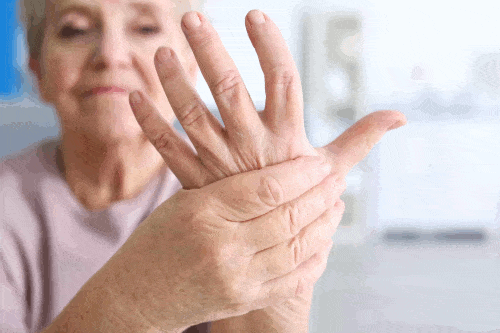 Osteopathy for Osteoarthitis
Acts on on joint mobility & tissue flexibility to reduce the stresses exerted on the cartilage, limiting pain and slowing down deterioration.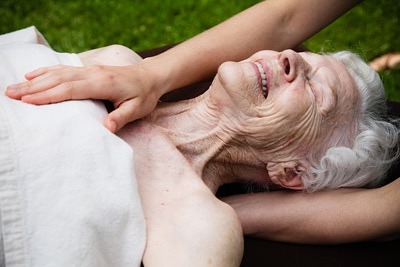 Senior Osteopathic treatment
Improves balance, reduce short and long term pain, and thus help improve quality of life.
How Many sessions will you need ?
Usually, One session is enough. However, for chronic disorders, long lasting diseases or heavy treatments relief, you will probably need more.
For such cases, our Osteopath will discuss it with you and advise the best course of action.
What osteopathy won't do  !
The osteopath will not repair the affected joints.
Osteopathy does not cure cancer ! However, it will help stimulate the immune and digestive system. Osteopathic treatment helps assimilate heavy treatments and reduce side effects.
In such context, during treatment or in remission, osteopathy supports the patient in his comfort of life.
How is osteopathy performed ?
Our treatments are very gentle. Simply lie down on the table with your clothes on and start relaxing. the osteopath will do the rest… you can actually even take a nap.
It is a wonderful way of helping your body to let go of pain, let go of stress, let go of trauma – and relax.
Our sessions generally lasts 60 minutes.
Your osteopath will discuss with you on the number of subsequent sessions (if any needed) for your symptoms to improve.