Newborns, Babies  & Children
Birth requires all the joints of the newborn.
Poor circulation or poor joint positioning can lead to crying, reflux, or poor digestion. 
Our Osteopaths can gently act on these situations for either preventive or curative purposes.

So ....when should your Babies & Children see our Osteopaths ?
From a preventive perspective: Anytime. However, as a child constantly grows, so does his exposure to new risks and injuries.  Below are the some of the conditions that you should be attentive to before consulting an osteopath.
Keep in mind that : The sooner our osteopath diagnoses and treats your child,  the faster he will recover.
Newborns, Babies, Toddlers
Excessive crying (usually the result of  symptoms below)
Flat Head syndrome (i.e Plagiocephaly).
Sucking / Breastfeeding difficulties (i.e  jaw mobility)
Colic / Gastrointestinal Reflux / Constipation
Birth trauma (difficulties during birthing, forceps, C-section).
Torticollis (over-straining of neck muscles).
Sleep disorders (baby is tired, irritated, no sleep at nights).
Otitis media (recurrent ear infections)
Back pain, Scoliosis, Neck pain (All body pains)
Headaches, Vertigo, Nausea, Asthma crisis (i.e ….).
Any Type of Strains (i.e ankle, wrist, elbow….)
Bad postures, Torticollis (over-straining of neck muscles).
Sleep disorders (stress at school, emotional, …).
Orthodontic pains (i.e dental appliance).
Sports injuries, Post surgical pains
Digestive disorders, Constipation, ….
This list is not exhaustive. Our Pediatric Osteopaths address many other, less frequent, disorders . Feel free to contact them for more details.
How many sessions are needed?
The number of sessions clearly depends on two main criteria :
the severity of your child's condition
the age of your child.
For most cases, a single treatment is enough. Hence, we usually do not recommend further treatment. However, some conditions (like palgiocephaly) require more.
For Newborns, as shared decision making is central; we advise to follow up his development on regular basis:

At 6 months,

Walking acquisition period

At 1 year old and every year till 6

These consultations do not exempt you to visit your pediatrician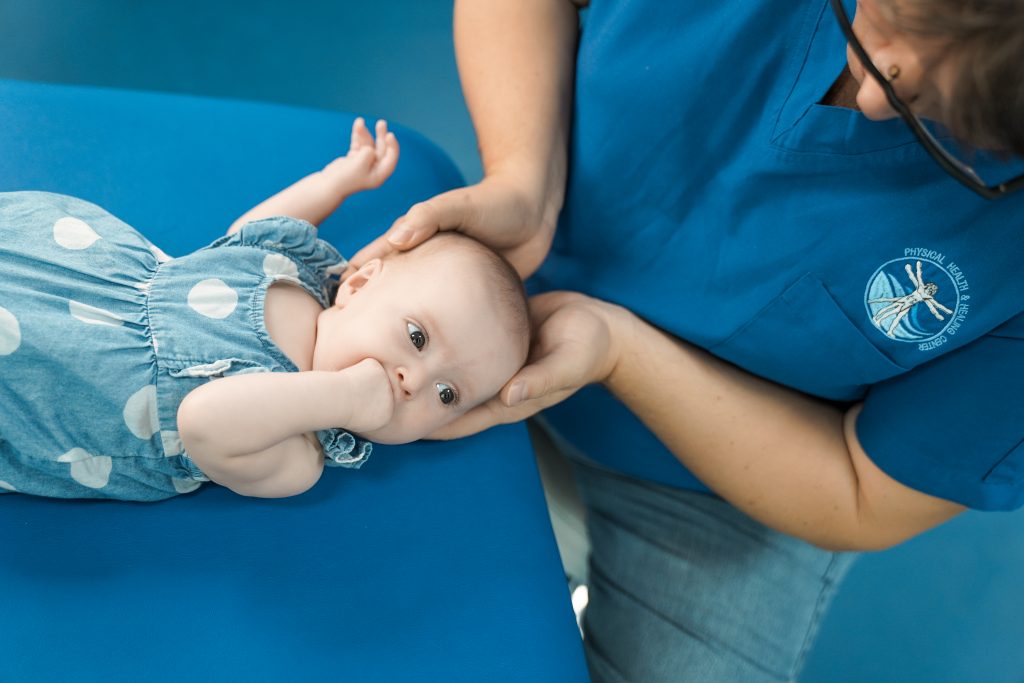 Flat Head Syndrom Treatment
Dr E.Hartmann applies cranio sacral technique on a plagiocephaly case.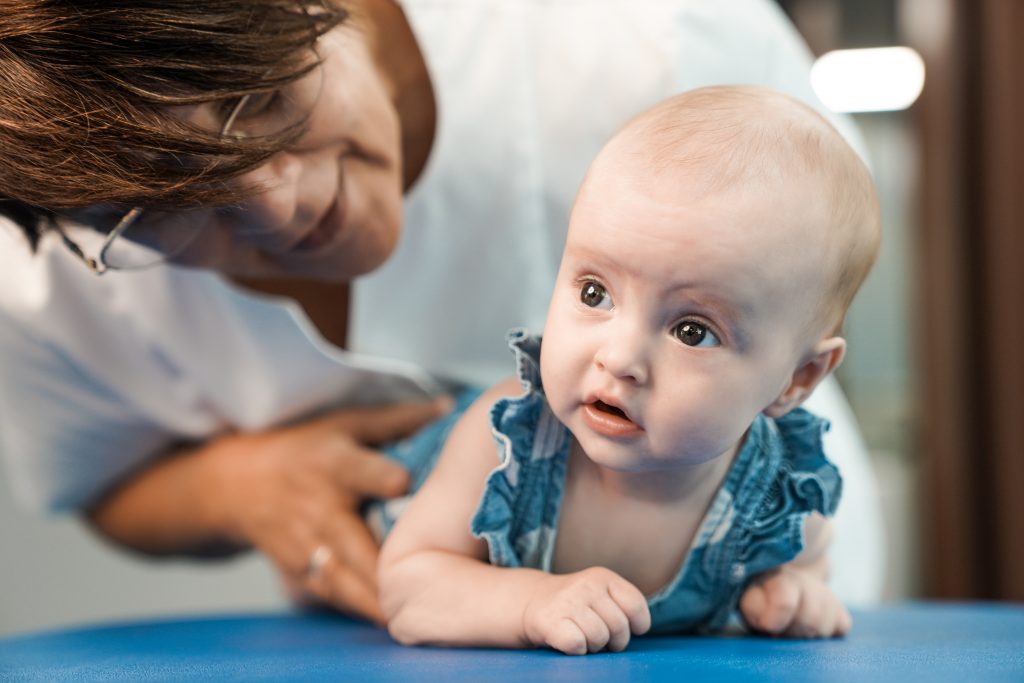 Baby Osteopathy
Dr D.Boudet treats a constipation disorder with a soft visceral technique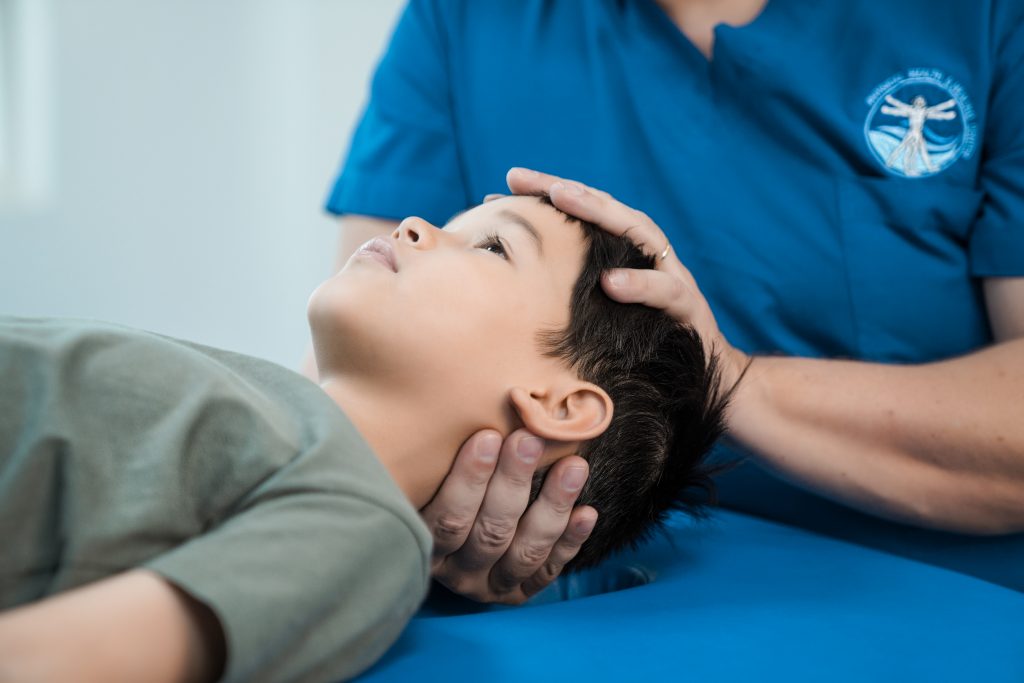 Child's Back Pain Treatment
Here, we treat a lower back pain.
Note that we work on an another body part.